The National Institutes of Health (NIH) defines a clinical trial as a research study in which one or more human subjects are prospectively assigned to one or more interventions. Clinical trials help develop novel drugs (Investigational Products) by providing early access to patients who volunteer to participate in the research study.
The eligibility criteria described in the trial information enables patients with advanced solid tumors to access these Investigational Products. Please view the list of clinical trials* below that are currently enrolling patients:
*Characterization of a patient group.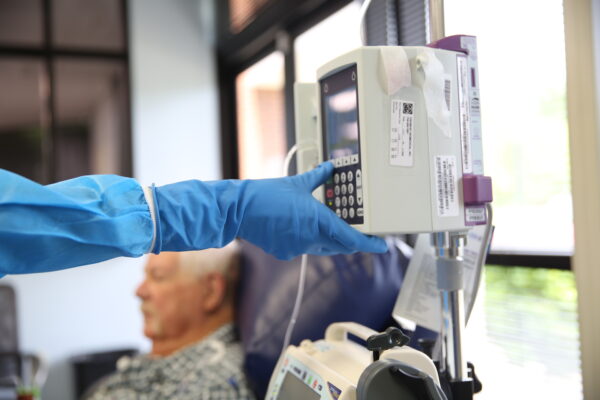 Internally Sponsored Trials
Title: A Study to Facilitate Development of an Ex-Vivo Device Platform for Circulating Tumor Cell and Immune Cell Harvesting, Banking, and Apoptosis-Viability Assay
Recruitment Status: Recruiting
Externally Sponsored Trials
Title: Collection of Whole Blood and Tissue Specimens From Patients Diagnosed With Non-Hematologic Cancer for Use in Development of a Noninvasive Liquid Biopsy Assay to Determine the Tumor Genomic Profile in Circulating Cell-Free Tumor DNA
Recruitment Status: Recruiting